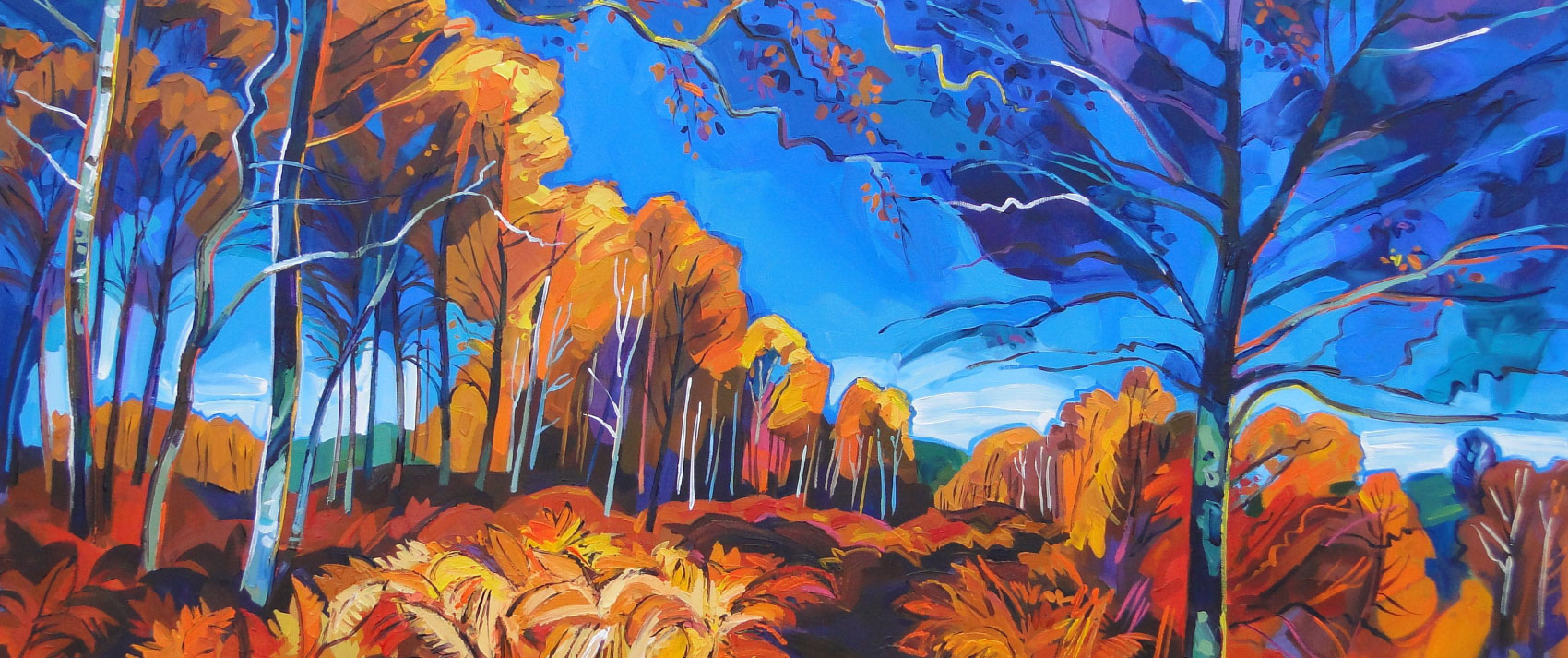 welcome to the audrey slorance website
Scottish landscape artist Audrey Slorance paints vibrant, colourful paintings in acrylic.
The Aberfeldy artist paints from her studio at home where there is also a dedicated
exhibition space for her work.
  Inspiration is drawn from the Scottish landscape and architecture and many of the
Highland Perthshire paintings are of views from her immediate local surroundings.
Her ideas are informed by the changing qualities of seasons, weather and light.
MY STUDIO IS OPEN FOR THE PERTHSHIRE OPEN STUDIOS EVENT 4th to 12th SEPTEMBER. 10am to 5pm.
Come and have a look round, no need for an appointment during this event, I look forward to welcoming you. www.perthshireopenstudios.com
I AM HAPPY TO SAY THAT THE STUDIO/GALLERY WILL BE OPEN FOR VIEWING ON AN APPOINTMENT ONLY BASIS.
PLEASE CONTACT ME at audreyslorance@btinternet.com   TO ARRANGE A SUITABLE TIME
It is a small space so PLEASE
1 person at a time or 1 small group
wear a mask
use the hand sanitiser on entry
keep socially distant
gloves are provided if you wish to use them.
THANK YOU