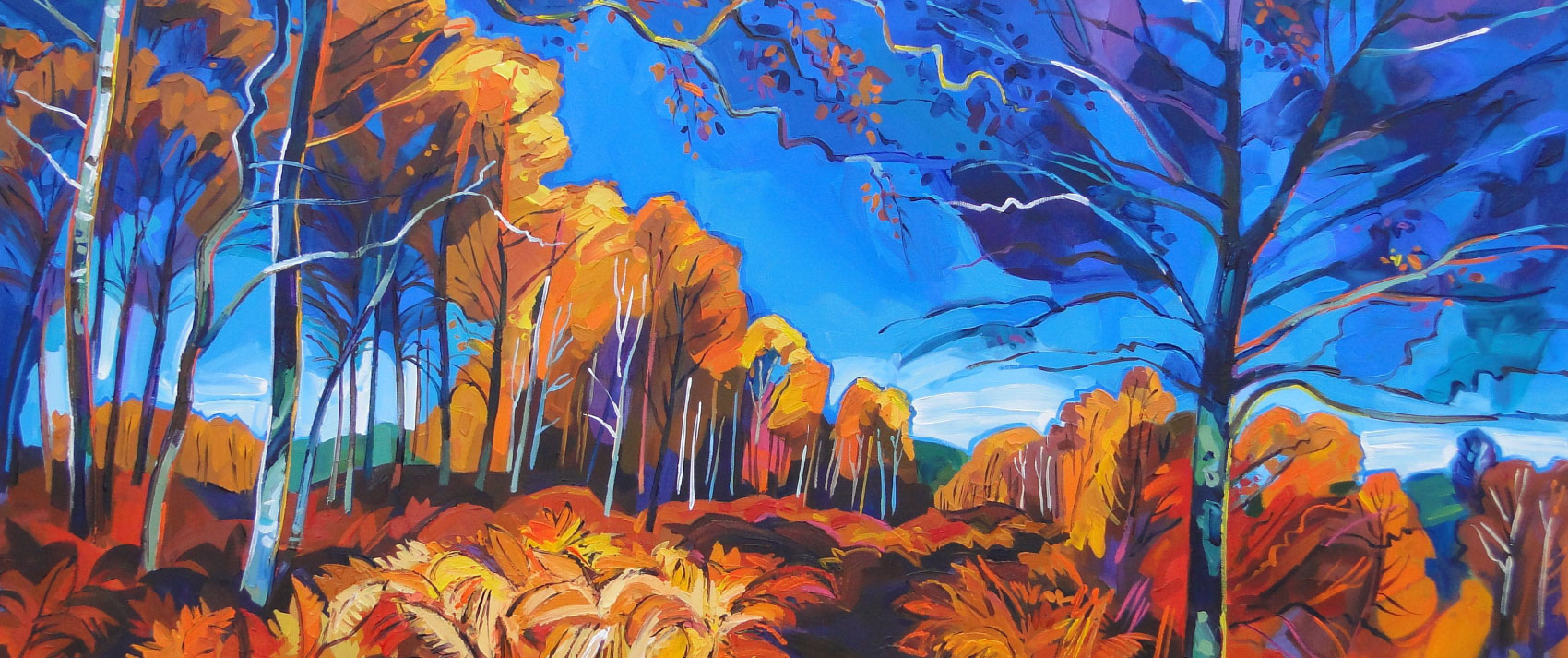 welcome to the audrey slorance website
Scottish landscape artist Audrey Slorance paints vibrant, colourful paintings in acrylic.
The Aberfeldy artist paints from her studio at home where there is also a dedicated
exhibition space for her work. Usually open Fridays and Saturdays 1  pm to 4 pm or by appointment.
  Sorry, I will be closed Friday 31st May and Saturday 1st June
open Friday 7th June and Saturday 8th June 1 - 4pm
Inspiration is drawn from the Scottish landscape and architecture and many of the
Highland Perthshire paintings are of views from her immediate local surroundings.
Her ideas are informed by the changing qualities of seasons, weather and light.